Experienced Industrial Electrical Contractors in Stafford
For experienced industrial electrical contractors in Stafford look no further than Excel Electrical Contractors Ltd. Serving Stafford and the surrounding areas for all types of electrical installations within retail, warehousing and logistics, manufacturing and more. Our team are experienced in efficiently kitting out every aspect of the electrics to ensure companies go about their daily business smoothly. From the offices to the shop floor everything within today's industry would halt without electricity. Whether it involves a new commercial building or you are relocating your business to a different premises, we are here to put all the electrics from power points and lighting to security and safety systems in place.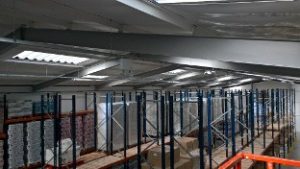 First Choice for Industrial Electrical Contractors in Stafford
Stafford is a very good location for companies of all sizes. On the main rail line between Manchester, the West Midlands and London it is also well connected to the nearby M6 motorway. It's no surprise that there has been a development in businesses locating to the town and across the Borough. Being industrial electrical contractors in Stafford, we have consistently met the challenges of creating the electrical infrastructure of modern business both large and small in the area. If you are looking for a team of industrial electricians in the area, make Excel Electrical Contractors your first choice.
Contact the Premier Industrial Electrical Contractor in Stafford
Here at Excel Electrical Contractors Ltd, we have a proven record in delivering successful projects within a wide range of industry sectors. When your project is on a tight deadline you can rely on our team of expert industrial contractors in Stafford to meet the timescale with high standards of workmanship and professionalism. Being an NICEIC Approved Contractor you can count on a well qualified team and assured quality.
To find out how our electrical services can help power your industry, contact us today.